Event/Workshop Report
2019.12.2
The 4th Lighting Design – Trend on Stage
On October 25th, 2019, the 4th Lighting Design – Trend on Stage was held at the crafTec gallery on the 5th floor in Tokyo Design Center. The theme for this fourth event was "Palm-Sized minimal Downlights". This is a new genre of lighting fixture with a promising future used not only as display lighting in showcases but also as enhancer of spatial aesthetic in residential homes, commercial facilities, and art museums with its discreet fitting. Presentations were given by three companies working on intriguing projects with minimal downlights under φ50 mm.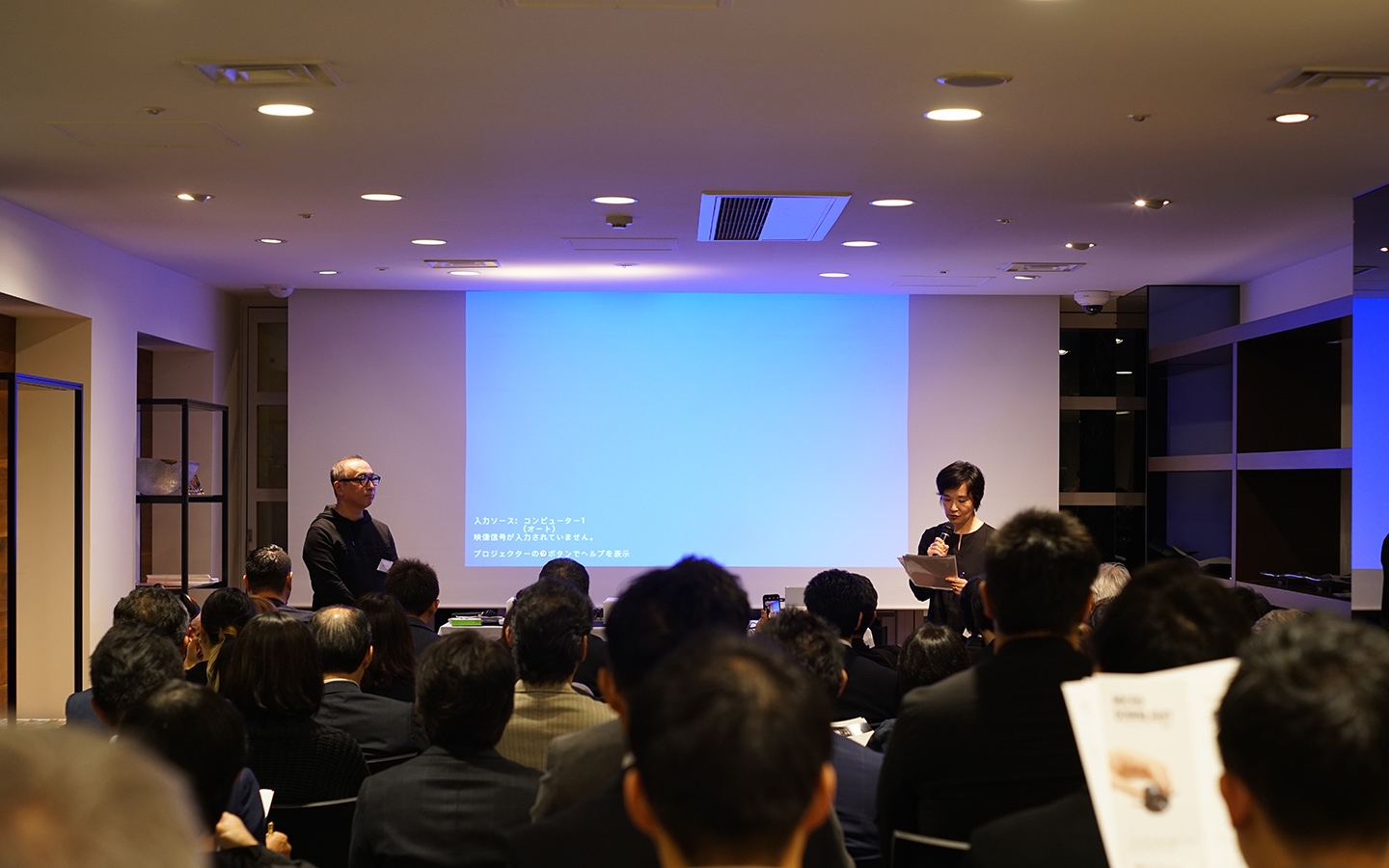 The first on stage was Light & Licht , the Japanese exclusive agent and partner of Belgium-based Kreon. It introduced one of their downlights "kreon aplis directional". It comes in 4 sizes, φ40, 80, 120, and 165mm, with the smallest φ40 offered in both round and square trims, and the beam angles are offered in 4 types, 10°, 24°, 46°, and oval. It can be tilted 30°, and two options are offered for each; Ra in 80/90, color temperature in 2700K/3000K, wattage in 2W/3W. The options are same for the square. Moreover, with its sleek recess into the ceiling, another feature is its design capability to provide total-coordination with a variety of other products as the product lineups, including aplis 40, have common sizes and platforms. In the Q&A session, there was a request for a tool to adjust the tilt angle easily.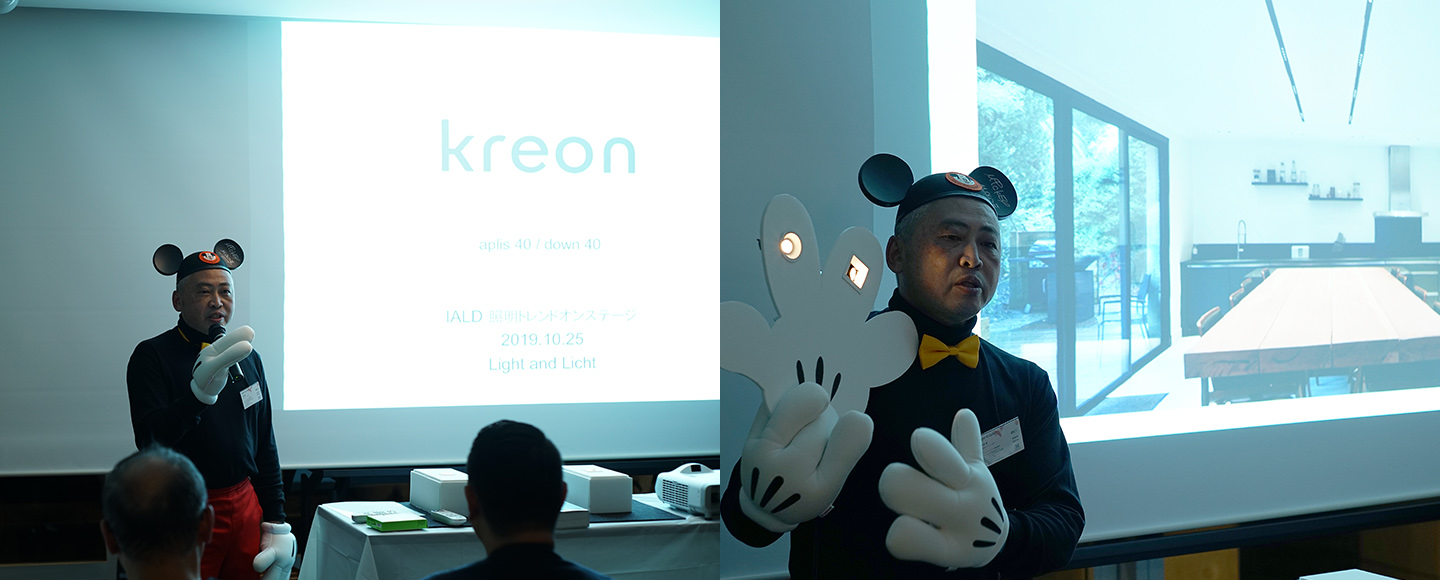 Second on stage was TOKI CORPORATION, one of the leading manufacturer of indirect lighting. As downlights were not in their product lineup before, "Micro Downlight" was developed as a new challenge to create a universal downlight that is small and sleek, and unprecedented by other companies. Despite having a universal mechanism, it implemented the minimal size of φ35mm, height of 25mm and required depth for installation in the ceiling, 30mm. Additionally, by adopting a unique anti-rotation mechanism using wires, it achieved the minimized total height and eyeball pivot with 360°omnidirectional operability. The operability is assisted by the manufacturing process of the eyeball part. The smooth movements are achieved through CNC lathe machine fabrication followed by hand-polishing finish to precise spheres. The audience was also excited to hear the existence of a minimal power supply device fitting into φ40 cut out. The presentation concluded with raising an issue to continue developing a dimmable power supply in the future.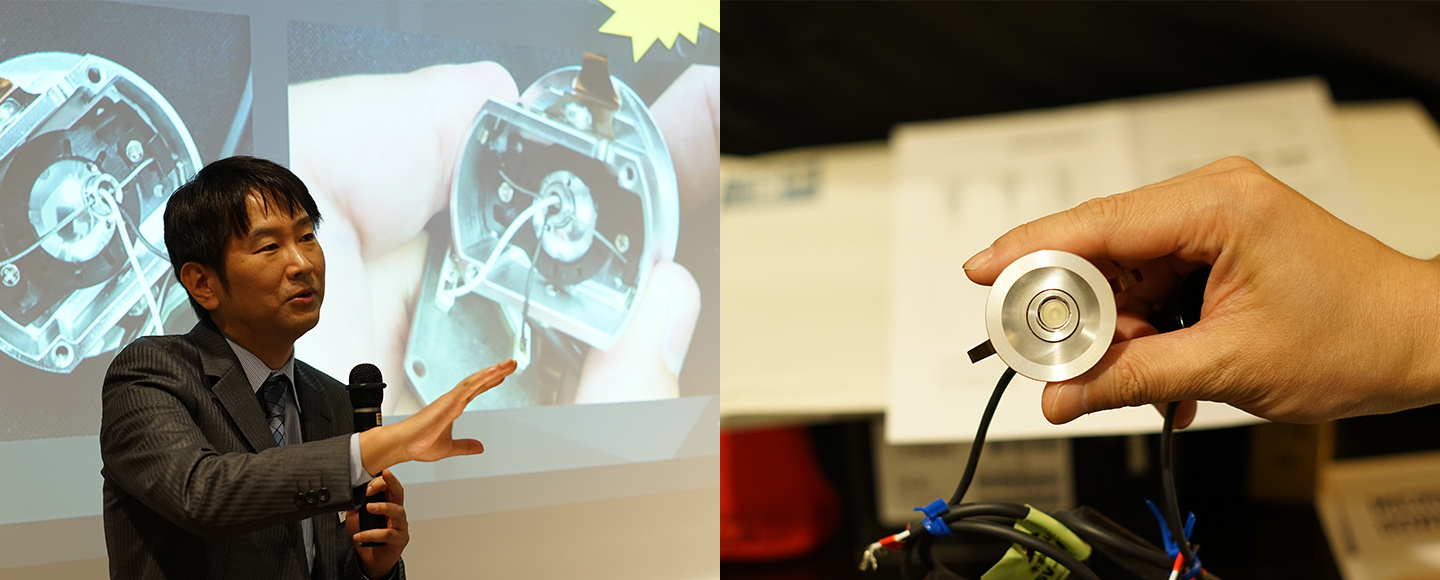 The last but not least, Lighting Sou, a company with a unique attitude of creating ready-made products from custom-made fixtures tailored for a specific interior space. The φ28 BASE DOWN introduced this time was also created from a custom-made fixture installed under a high-ceiling chandelier in a hotel banquet hall. Although it is small, it has a high power of 7.1W and can illuminate a large area with Ra90 color rendering. It offers two options each of; light distribution angle in 22° and 32°, and the color in white and black. The color temperature can be selected from three types; 2700, 3000, and 4000K. It employs the phase, PWM, and DALI control system for dimming. However, it can be used with EcoSystem and DMX. It is possible to customize its cut-off-angle or honeycomb louver attachment for glare countermeasures. Various questions have been raised, however, in response to an inquiry about the sales schedule of the new fixture, its release date was given as around next year as they are currently developing fixture, with spreaded light distribution at 24V output instead of the conventional downlight system using constant currents, to be a ready-made product raising high expectations.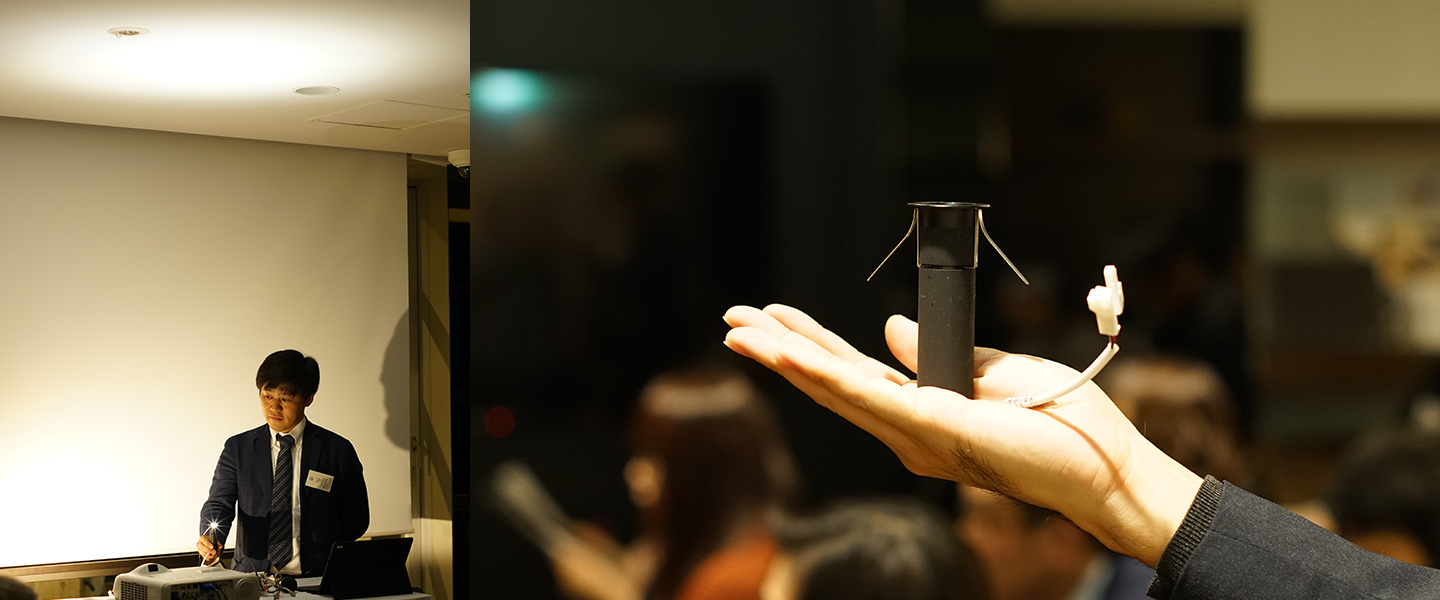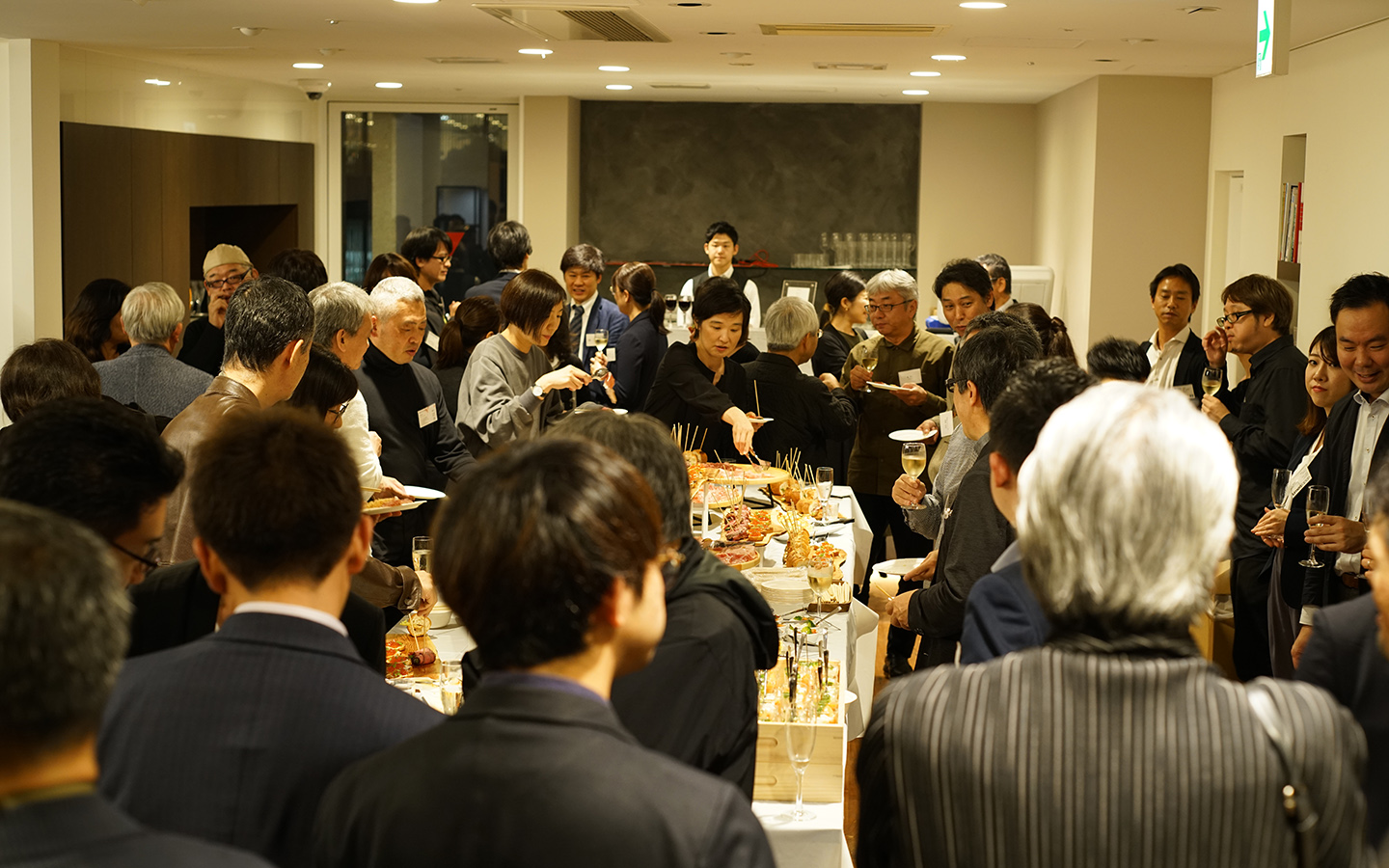 【Date】October 25th, 2019
【Location】Tokyo Design Center 5F, crafTec gallery
【Presentations】Light & Licht Ltd、TOKI CORPORATION、Lighting Sou Co., Ltd
【Host】IALD Japan
【Co-hosts】Japan Interior Planner Association (JIPA), Japan Interior Planner Association, Tokyo (JIPAT), Japan Commercial Design Association (JCD), Tokyo Design Center (TDC)