About Japan International Association of Lighting Designers (IALD Japan)
Japan International Association of Lighting Designers (IALD Japan) is a leading organization of lighting designers in Japan and is an affiliate of IALD (*) which is headquartered in the USA. IALD Japan promotes enlightenment of lighting design and improvement of professional ability and skills through seminars and workshops. In 2009, members of IALD, counting only 17 members in Japan at that time, gathered together for mutual cooperation. In September 2014, IALD Japan was founded with an increased number of members. We, of course, have a role as the Japan branch of IALD, an international organization, but we mainly work to cooperate with a broad range of professionals in lighting and construction industries, bringing up issues related specifically to lighting design in Japan. IALD Japan is an organization which members are mainly independent professional lighting designers, but we are recruiting new members from a wide range of areas including in-house designers and technical experts in lighting related companies, educators, and students in order to contribute to the healthy development of the industry.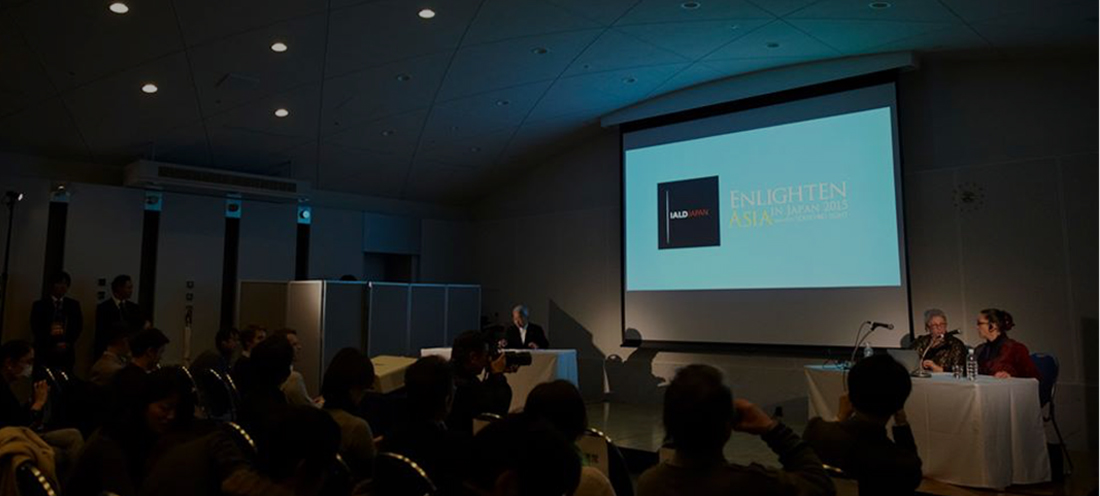 The International Association of Lighting Designers (IALD)
Based in Chicago, IL, USA, the International Association of Lighting Designers (IALD) is the largest organization in the world mainly consisting of independent, professional lighting designers.
Founded in 1969, the Association currently has about 950 members worldwide, mainly in North and South America, Europe, Australia, and Asia. IALD promotes the value and the social role of professional lighting designers while it strives to educate students and young lighting designers. In addition, the Association broadly contributes to the industry by providing various events and develops diverse businesses, such as organizing seminar programs in the Lightfair International held annually in the USA and hosting annual international conferences, ENLIGHTEN AMERICAS and ENLIGHTEN EUROPE, to make connections between lighting design and lighting industry.
Mission statement
Our mission is to enhance communications both in domestic and international societies, to promote the recognition of professional lighting designers, and to contribute to the development of society and culture through lighting design. In order to achieve this, we pursue the following projects:
1. Research and sharing information on the philosophy, role, and technique of lighting design
2. Education, training, and publication for qualitative progress and proficiency of lighting designers
3. Cooperation with lighting related institutions, academic societies, and organizations
4. Exchange and cooperation with related institutions and organizations abroad
5. Projects incidental or related to the preceding items
6. Other projects necessary for achieving our mission
The articles of incorporation for Japan International Association of Lighting Designers
The articles of incorporation for Japan International Association of Lighting Designers PDF
Address
Tokyo Design Center 5F crafTec, 5-25-19 Higashi-gotanda Shinagawa-ku, Tokyo 141-0022 Japan MAP
Contact Us