Event/Workshop Report
2022.04.22
The 8th IALD Japan Webinar "Go, Residential Lighting, Go!"
Residential lighting gets little attention in the lighting design industry. In the webinar "Go, Residential Lighting, Go!" held on March 4th, 2022, we dig into lighting designers' thoughts on residential lighting, with Ms. Chiine Sugawara (filament) as moderator, and Mr. Kentaro Koyama (Ken Koyama Lighting Design), Mr. Ken Okamoto (Ripple design) and Ms. Yoshiko Fukuda (Nakajima Tatsuoki Lighting Design Laboratory Inc.) as panelists.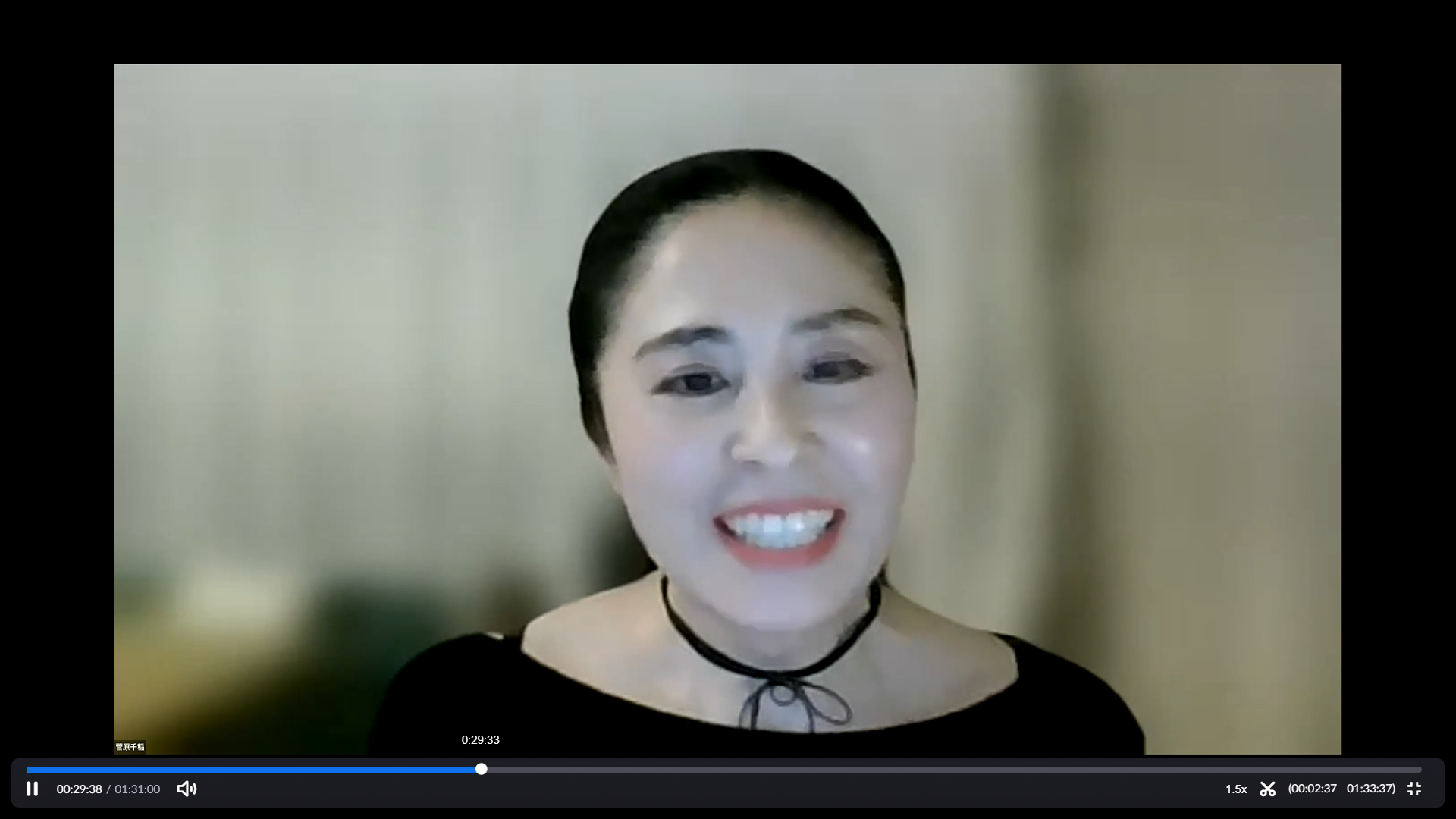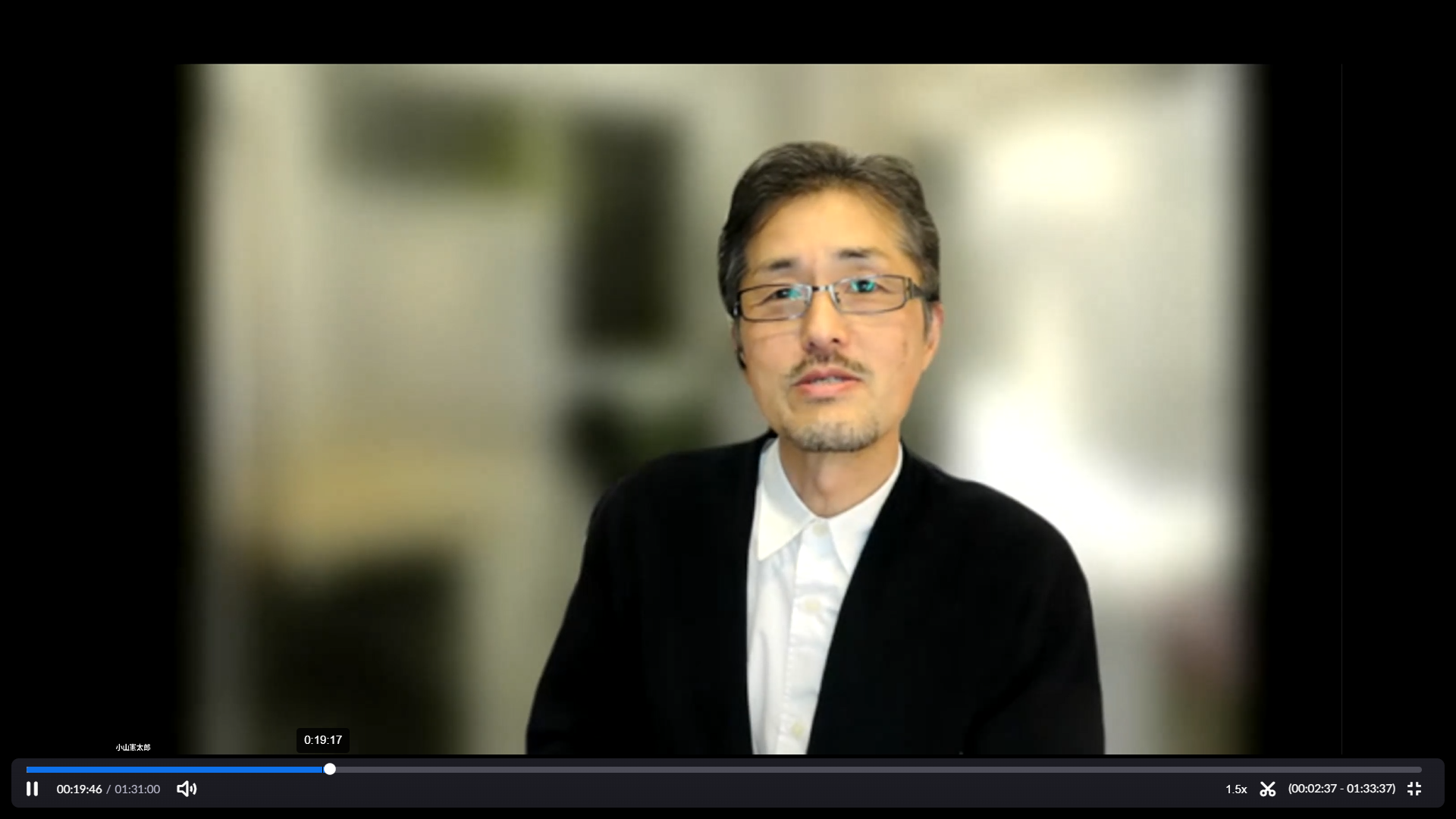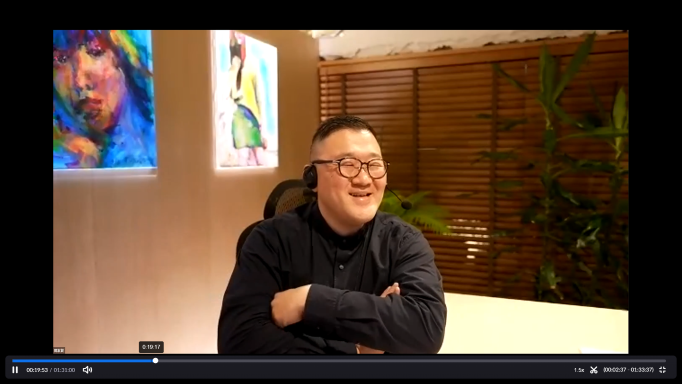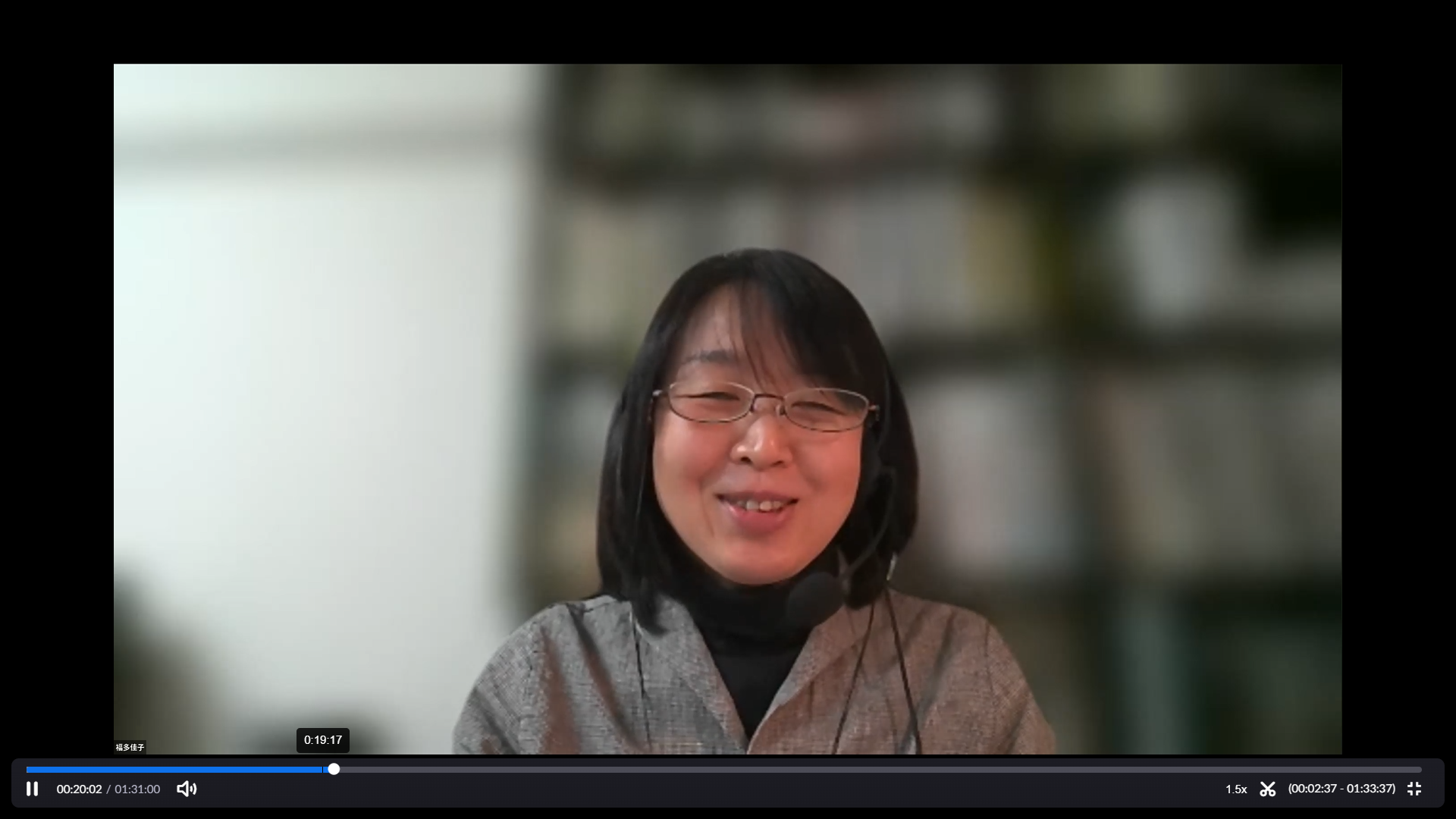 After a light introduction in which the panelists shared stories from their experiences working with residential lighting, the panel revealed the results from a survey that was conducted prior to the event. The survey showed that while most lighting designers have experience working with residential lighting with most commissions coming via architectural offices, residential lighting constituted only a small fraction of their overall work, accounting for approximately 10%.
Most respondents said that residential lighting is important but does not make for good business. Mr. Kohsaku Matsumoto (STYLE MA'TEC, Ltd.) had a detailed response to the survey and was invited to speak. He explained that designing for residential lighting involves a lot of effort as the designer must first understand the client's lifestyle and their perception of brightness, but is not profitable as a business, with projects taking approximately one year to complete at a fee of ¥500,000 at most.
While there are many negative opinions, the importance of residential lighting as the most familiar form of lighting in our lives does not go unrecognized. Ms. Fukuda touched on the challenges of getting the client to understand the lighting effects, noting that "Houses are the only places that remain single source lighting and awareness-raising should continue". Mr. Koyama commented from the perspective of residential lighting as part of the night landscape, saying that "When houses light up, the city lights up as well". Mr. Okamoto said that "Clients who commission lighting designers are themselves well-read and knowledgeable in lighting design, and this motivates me to respond to their high expectations".
The next topic in the discussion was failures in residential lighting. The responses to this question in the survey were categorized into three types – technical failures, communication failures with architectural firms, and communication failures with clients.
The panelists shared many examples of challenges that highlight the unique complexities of residential lighting, such as perspective of brightness changing with age and appropriate lighting changing with it. A long-term approach is key in addressing these challenges, for example suggesting fixings with a cap so that the client can replace the lamp to their liking.
Mr. Naomichi Kakuta (Maxview First-Class Authorized Architect Office) and Mr. Hiroyasu Shoji (LIGHTDESIGN INC.) had made impressive comments in their responses to the survey and shared their views in the webinar.
Mr. Kakuta emphasized the importance of clearly communicating the "intent behind the lighting" to the architectural offices. In order to avoid situations where the wallpapers or lighting fixtures are changed due to client preferences or budgets and negatively affects the intended lighting effect, Mr. Kakuta said he makes sure to explain in detail the lighting effect and brightness of the illuminated surface so that the architectural office has a clear understanding of the lighting design.
Mr. Shoji spoke about the risk of pushing the designer's thoughts and ideas onto the client, and said that his view is now that "The role of a lighting designer is to give the general public a recipe so that they can understand the effects of lighting and achieve their desired effects themselves".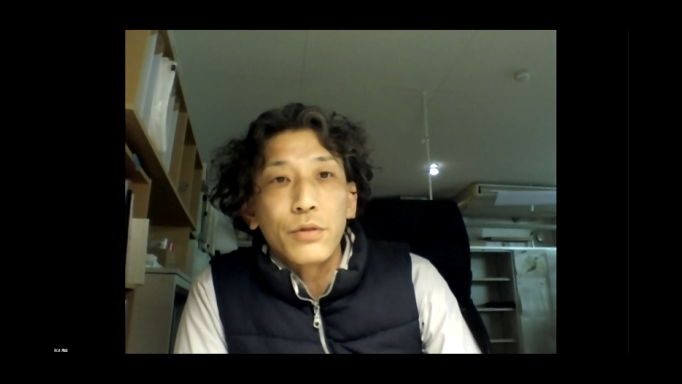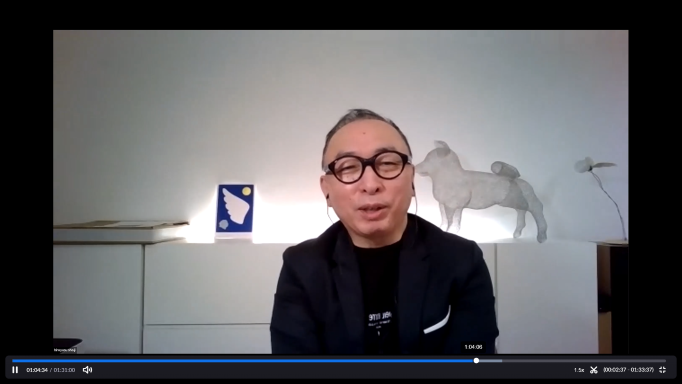 The discussion lead to two proposals. The first was to establish a "Residential Lighting Qualification Exam". An established system to learn correct knowledge, take exams and receive a qualification would lead to more people being able to discuss lighting at a higher level. The second proposal was to create a "Residential Lighting Award". An opportunity for participants to showcase their breadth of lighting designs in a competition with the judges' focus on the ideas and stories behind the designs would encourage lighting designers to venture out of their formed thinking habits.
As the webinar was nearing the end, Mr. Okamoto said that he would like to discuss the positive side of residential lighting. "I gained a lot of knowledge on lighting fixtures through working with residential lighting. There are many inventive lighting fixtures designed for residential lighting that can also be adapted for commercial lighting. I have better cost-cutting techniques. Without a doubt, residential lighting work improves your lighting design skills. I would particularly like young designers in their 20s and 30s to remember this."
At the conclusion of the webinar, Ms. Sugawara announced the launch of "Team Home Lighting", an initiative by a group of lighting designers to bring awareness and excitement to residential lighting. With this the webinar came to an end.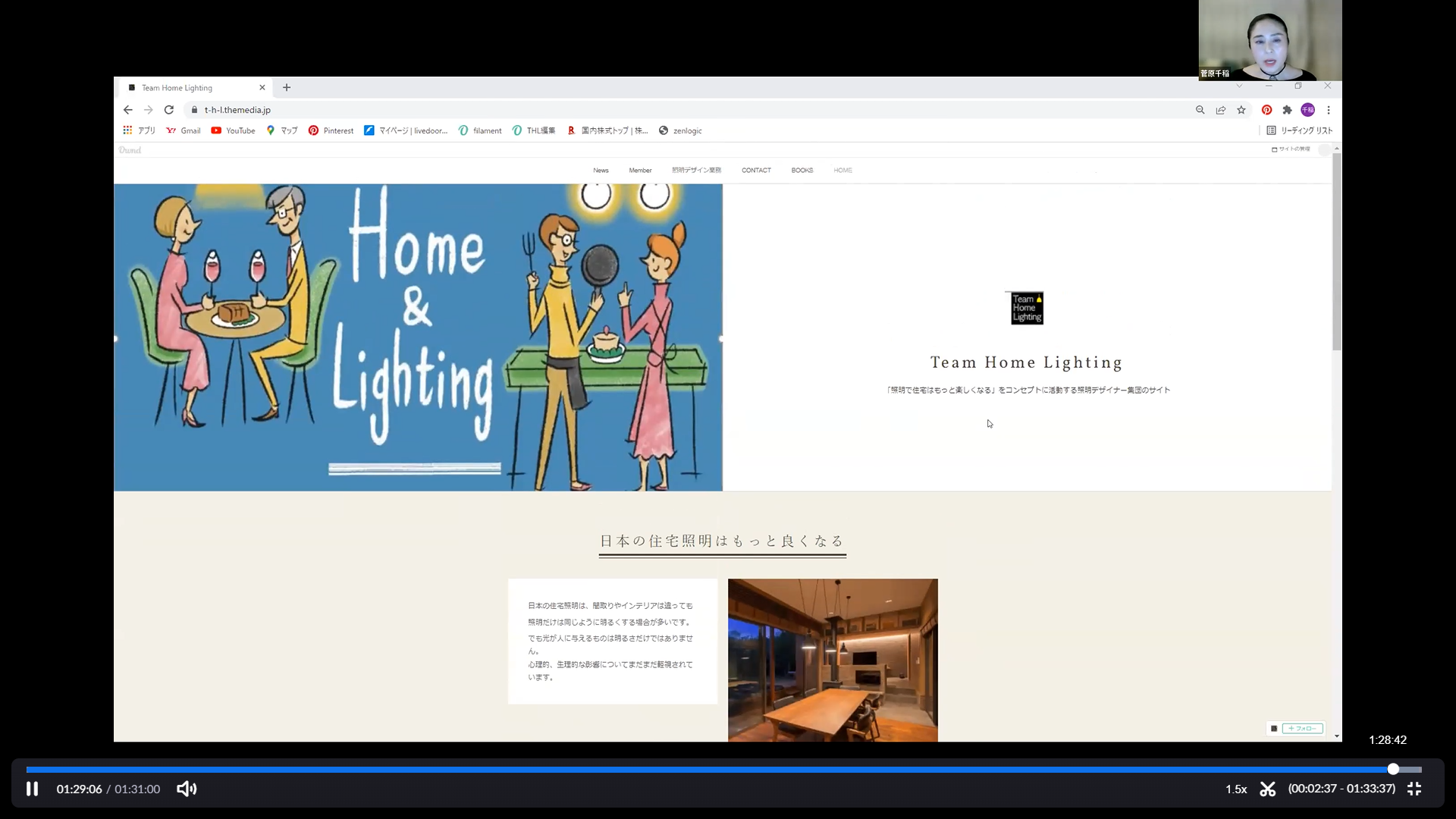 Date: March 4th, 2022
Venue: IALD Japan WEBINAR
Moderator: Chiine Sugawara
Panelists: Kentaro Koyama, Ken Okamoto, Yoshiko Fukuda
Host: IALD Japan