Event/Workshop Report
2021.07.21
The 6th IALD Japan Webinar "Haruka no Hikari" Screenwriter Talks the Future of Light "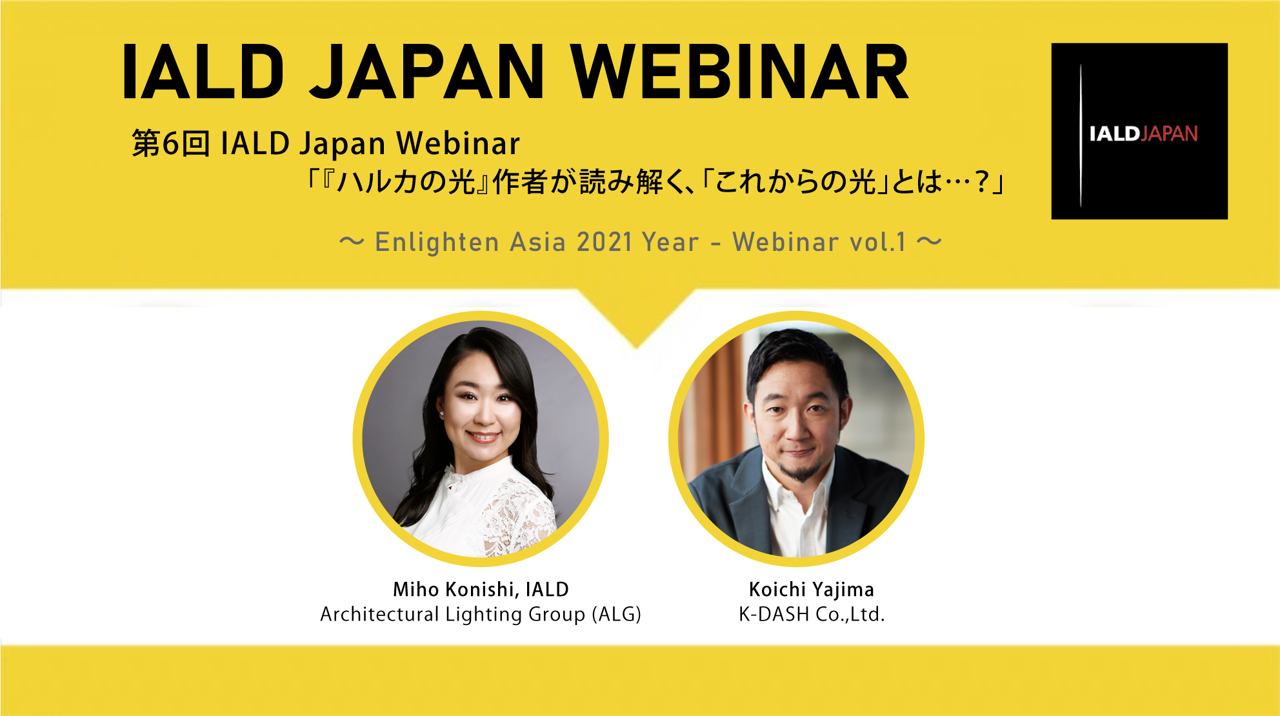 The NHK E-Tele TV drama series "Haruka no Hikari", which aired this February over five episodes, shows the main character Haruka work as storekeeper at a specialty "masterpiece lighting" store, where they sell lighting fixtures that are works of art. With Haruka's help, customers find not only the perfect lighting for them, but also what lights up their life – and through her interactions with them, Haruka finds her own ray of hope in life. IALD Japan Director Miho Konishi and up-and-coming screenwriter Koichi Yajima, who wrote the screenplay for the series, have a passionate discussion on the new position of light in this age of the "new normal".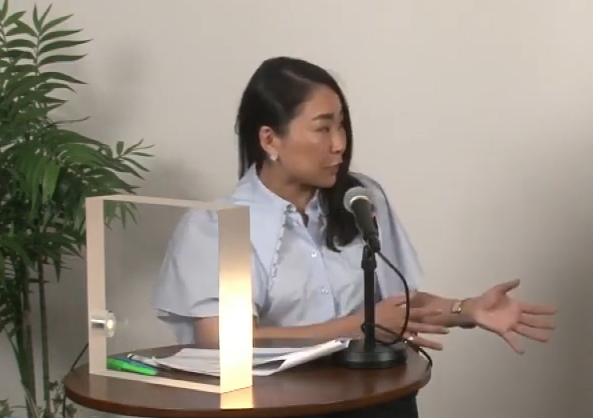 The conversation started with how Mr. Yajima and Ms. Konishi first met, which was a story that could have been taken from a TV drama – the two frequented the same coffee shop, and although they didn't know each other, they had an ongoing secret rivalry over their favourite seat. When Ms. Konishi saw Mr. Yajima's picture while planning this webinar, she realized her guest was her nameless rival! After this heartwarming introduction to the webinar, Mr. Yajima shared his views on lighting, stories from production of the TV series, and more. 
Mr. Yajima realized early on that the lighting and furniture that he was drawn to were different from "ordinary", and that he preferred natural light over fluorescent light. He gained confidence in his inspiration when, more than 20 years ago, he visited a creator friend at their carefully designed home and realized how comfortable the space was with its distinctive lighting fixtures and natural light. This experience became the catalyst for Mr. Yajima to pursue a career in screenwriting. Lighting played a crucial role in Mr. Yajima's life, just like the characters in "Haruka no Hikari" whose lives were transformed by lighting.  
"The production team wouldn't have known that lighting is such a big part of my life, so it feels like fate that I was contacted," says Mr. Yajima. He shared a behind-the-scenes story about the initial plot, in which Haruka's evolution was very introverted. "I suggested that we make changes so that light is a force that gives Haruka a supportive nudge." 
Mr. Yajima also used his inspiration in selecting the many masterpiece lightings in the series, such as the Golden Bell Savoy by Alvar Aalto in Episode 1 and One From The Heart by Ingo Maurer in Episode 2. In Episode 3, fallen boxer Sakyo makes an appearance; he has experienced both the glory of being a champion and subsequent defeat. For this episode, Mr. Yajima chose the Akari series by Isamu Noguchi, who himself had a complex identity, and the simple but delicately structured ToFu by Tokujin Yoshioka. In the initial plans for Episode 4, the producers had picked the PH Lamp by Louis Paulsen, but Mr. Yoshioka changed it to Here Comes The Sun by Bertrand Balas which he thought was a better representative of Haruka's perspective in the story. 
The PH Lamp appears in the final episode of the series. "The PH Lamp is an icon in the world of masterpiece lighting, and I thought it was the perfect lamp to portray Haruka's emotions in the final episode," says Mr. Yajima.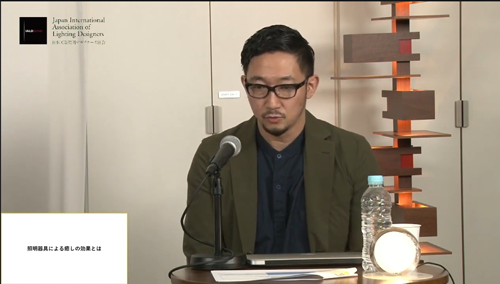 "Haruka no Hikari" was produced to commemorate the 10th anniversary of the Great East Japan Earthquake, but during production public interest was taken over by the COVID pandemic that swept the world. However, it was still the same that people felt trapped in darkness, and the the concept of light bringing hope and helping you move forward still resonated with the public. Mr. Yajima described what he sees as a new form of happiness, saying that in this time where a lot of time is spent at home, he hopes people will look for lighting and furniture that will make their homes a comfortable space to stay in. 
Mr. Yajima also spoke about how "convenience" has isolated the individual from the family and community, saying that he saw this happening even from before the COVID pandemic. Ms. Konishi agreed, saying that she sees the traditions and values that have been handed down over generations becoming lost. "But 'Haruka no Hikari' shows us that if you persevere in searching for your 'light', you will find a space that gives you the comfort and support you need to move forward. That made me really happy," she said, from the perspective of a lighting expert.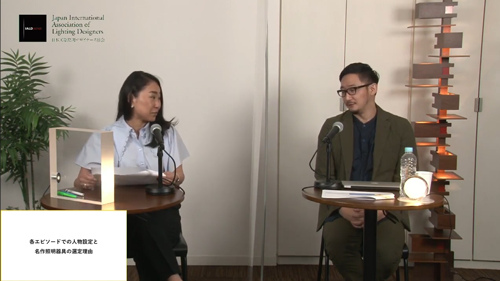 "It's important for everybody, not only creative artists, to continue the search for a happier future. It gives me great joy if my work can be of any help in that search, and that is my motivation to keep striving to produce better work", said Mr. Yajima in his closing comments for the webinar. Ms. Kojima expressed her support, saying "We look forward to more creations from you that will lift up the nation." 
Date: May 14th, 2021
Location: IALD Japan WEBINAR
Moderator: Miho Konishi
Panelist: Koichi Yajima
Host: IALD Japan