Event/Workshop Report
2020.02.4
Gethering in Honor of Ms. Motoko Ishii's Designation as a Person of Cultural Merit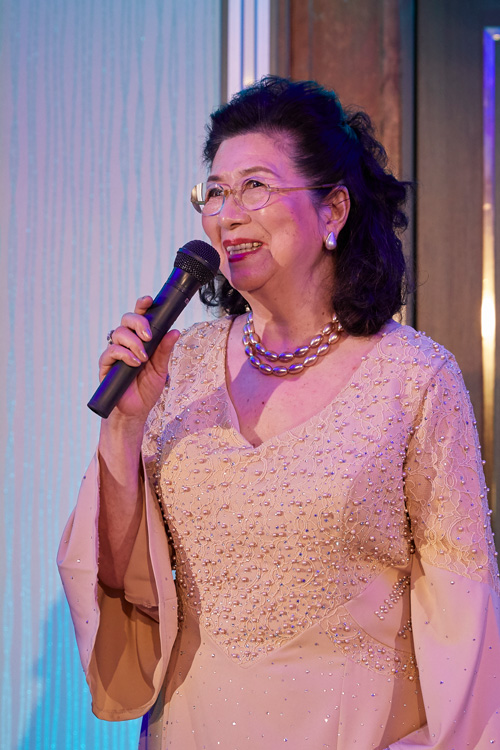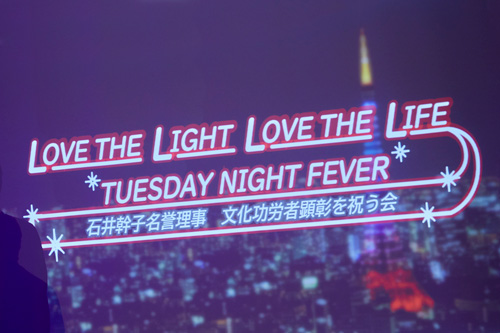 Motoko Ishii (Managing Director of the Ishii Motoko Design Office), the honorary director of Japan International Association of Lighting Designers (IALD), was honored as the 2019 Person of Cultural Merit for her many years of work in the field of lighting design. In honor of the award, IALD held "Love the Light, Love the Life, Tuesday night Fever, a Gathering in Honor of Motoko Ishii's Designation as a Person of Cultural Merit", at the Tokyo Marriot Hotel in Shinagawa.
The dress code for the day was based on the movie Saturday Night Fever, and was "Unique and Showy" (themed after the 1960-70s). The theme was based on the side story that Ms. Ishii and the architect Kishou Kurokawa and others used to go to the disco Space Capsule, which she had designed with him, after meetings which stretched late into the night, and they used to dance together there. The event space was brought alive by production meant to emulate the discos of the era, with colored lighting, disco balls, a DJ, and performances by dancers.
Ms. Ishii's entrance was brilliant, as she arrived in a shining off-white dress. Director Kaoru Mende welcomed all, stating "The lighting designers who are gathered today are all the students of Ms. Ishii, and they have all worked to build up this industry as they do their best to catch up with the work of Motoko Ishii. With the recognition of Ms. Ishii as a Person of Cultural Merit, light and lighting have also been recognized as parts of culture, something we will carry forward with us proudly." In his congratulatory speech, guest of honor Yoshitaka Ito, Director of the Japan Lighting Manufacturer's Association, said "Ms. Ishii was the first person to spread the idea of "lighting up" in Japan, and we will work our hardest to make exemplary lights."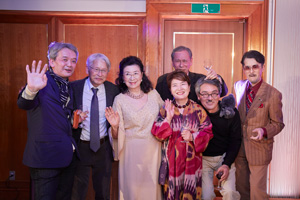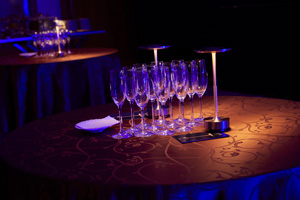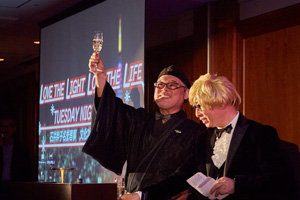 Ms. Ishii's speech touched on her 55-year career as a lighting designer, its beginnings in a boat trip to Helsinki in July of 1965, the more than 1,000 projects she has been involved in, and other episodes of award ceremonies. She said: "I never thought that Person of Cultural Merit was an award I could achieve in a field as small as lighting design, and I want to continue to follow my motto in my work: use the smallest amount of light to create the biggest impact, make easily maintained setups, and create gentle light to reach the hearts of many." Following this a movie of Ms. Ishii's 50 years of work was played, along with a congratulatory video message from Marsha L. Turner from headquarters IALD.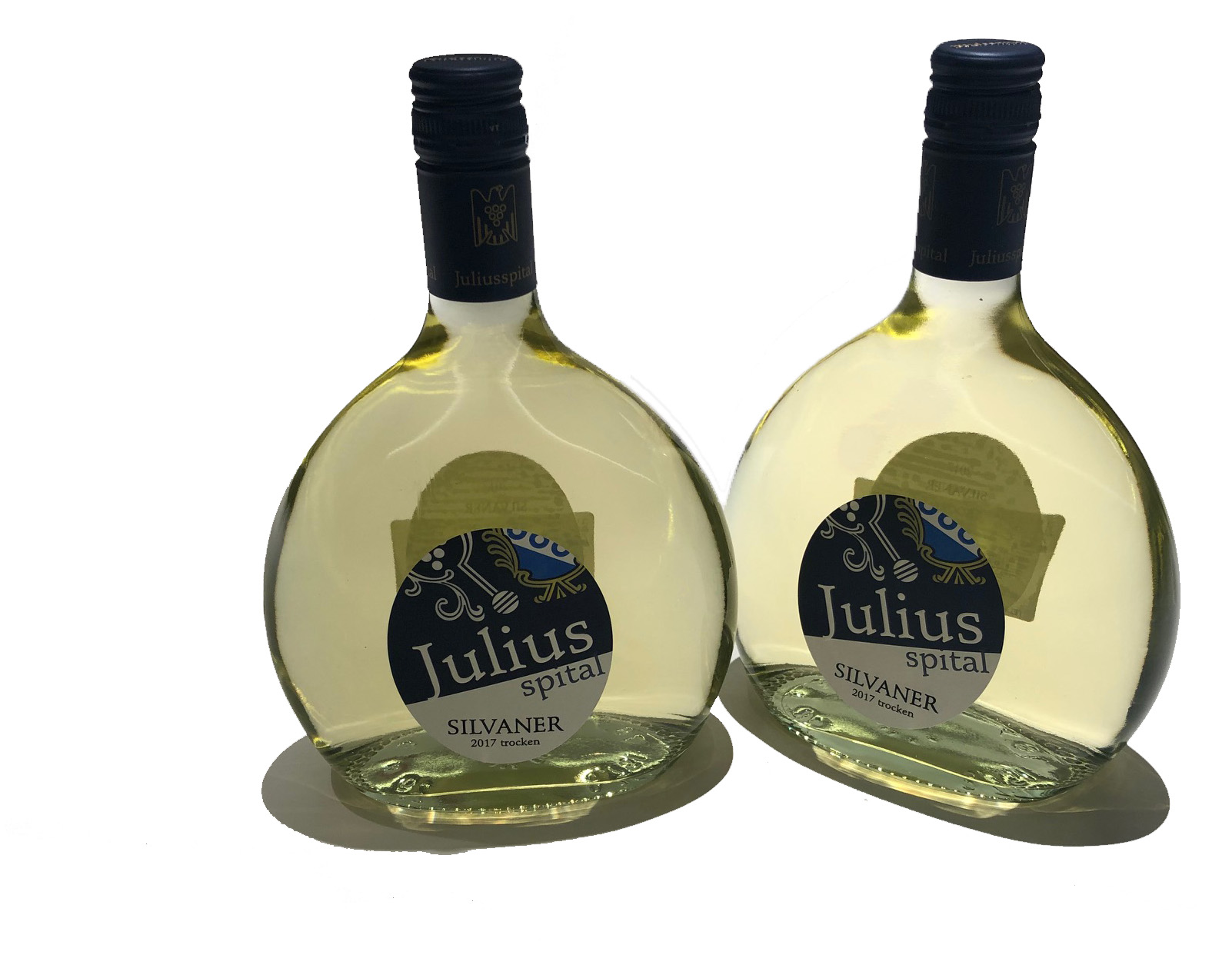 With that, there was a grand toast of champagne, Ms. Ishii's favorite, and the disco began! Following a dancers' performance, Ms. Ishii, her daughter Akari-Lisa Ishii, and other participants began to flood into the dance circle, and the venue transformed into a vibrant dance hall. Spring Water, a nostalgic wine for Ms. Ishii originating in Franken, Germany was passed out as well.
For 50 years Ms. Ishii has led her field, and she has been honored with the great award of Person of Cultural Merit, but as she socialized with young designers and so many others from the field of lighting, her smile as she enjoyed that precious moment and place seemed to sparkle just as brightly as her dress. I deeply respect her success and big achievements as a lighting designer for many years, as well as her immense effort, courage, and power that supported those.
Time: February 4, 2020 (Tues)
Place: Tokyo Marriot Hotel   Iris / Camelia Banquet Room
Organizer: Japan International Association of Lighting Designers
Cooperation From: Ambientec Corporation, ASTERISK LightWorks Inc., Color Kinetics Japan Inc., Martin Professional Japan Ltd, Rayos Ltd. (alphabetical order)
Article: Yumiko Tanaka