Event/Workshop Report
2019.08.9
The 2nd Lighting Design- Trend on Stage
On November 17th 2018, the second Lighting Design- Trend on Stage was held at the crafTec gallery on the 5th floor in Tokyo Design Center. The theme for this second event was "Colors of Light" with four unique companies gathered to present their products with energetic zeal.
The first one up to bat was Ushio Lighting, Inc. , a total solutions provider for light and lighting. The product introduced was INVISUA , equipped with a RGBW LED light source marked by its high quality and clear colored white-light. This fixture works with conventional lighting methods, casts out clearly defined shadows, and has high color rendering that can be used as test light. Questions about color rendering and quality of light continued one after another in the Q&A session.
The second presenter was Color Kinetics Japan, Inc. , renowned for their products with high visibility. The product introduced was a fixture equipped with a four-color light source and a new technology IntelliHue. Vivid coloring capabilities and high quality white-light were highlighted along with a function that limits color inconsistency within a 2-step MacAdam ellipse, and the presentation eventually moved on to an introduction of a cloud system using a case study of the Empire State Building. In the Q&A session, a question which would affect the two remaining presenter groups was thrown, "Let us see the color yellow"- which henceforth established a standard, "colored lightings to be checked in yellow".
The third presenter, Panasonic Eco Solutions Network Co., Ltd. came on stage with a high power RGBW floodlight, Dynashooter . True to its reputation, its consistent and extremely narrow-angle lighting distribution enables pin spot color rendering. With the tough features such as high resistance against winds and lightning bolts, it is suited for outdoor use. The Q&A session began with "Let us see the color yellow", and had some brief moments when brutal honesty was exposed against critical comments.
The last presenter was Martin Professional Japan Ltd. , specialized in stage lighting and total entertainment solutions. The outdoor apparatus presented can create not only yellow but also intermediate colors by filtering a white-light source using CMY color mixing technology, and can also project seven different patterns and animations. This apparatus has permanently installed in some facilities and examples were presented alongside. Despite some criticism voiced during Q&A session, the atmosphere was constructive, with the understanding that each would work towards creating higher quality products.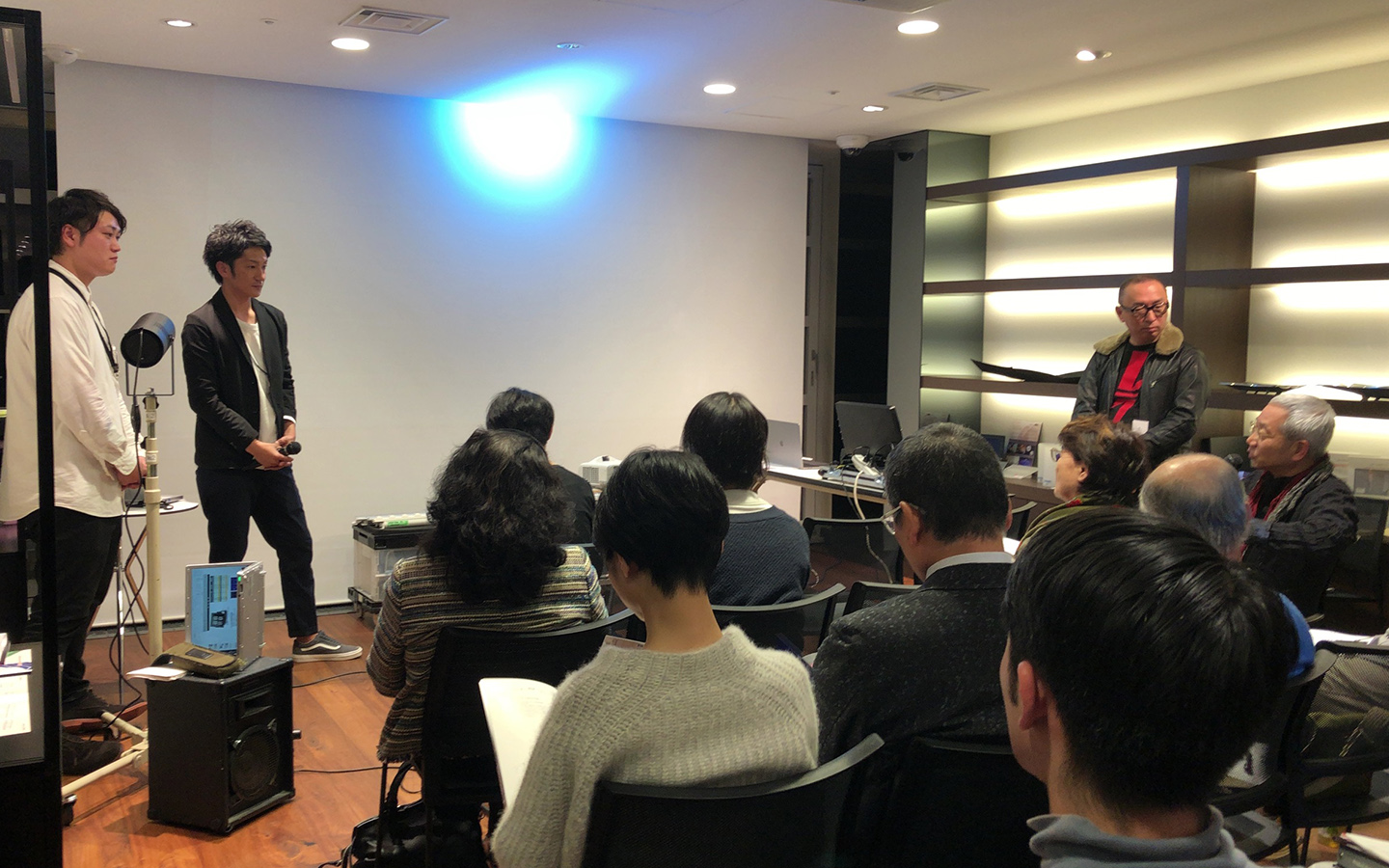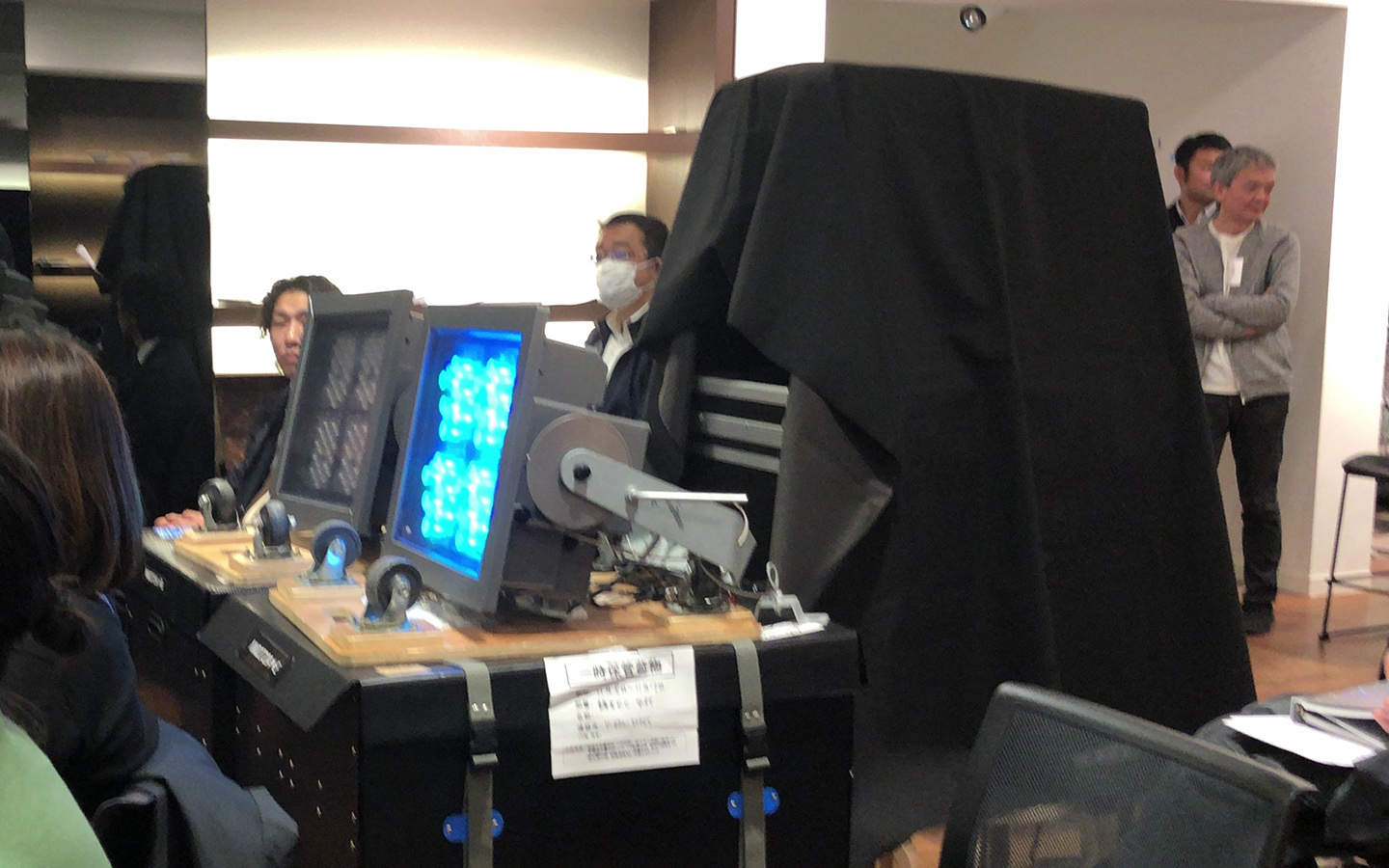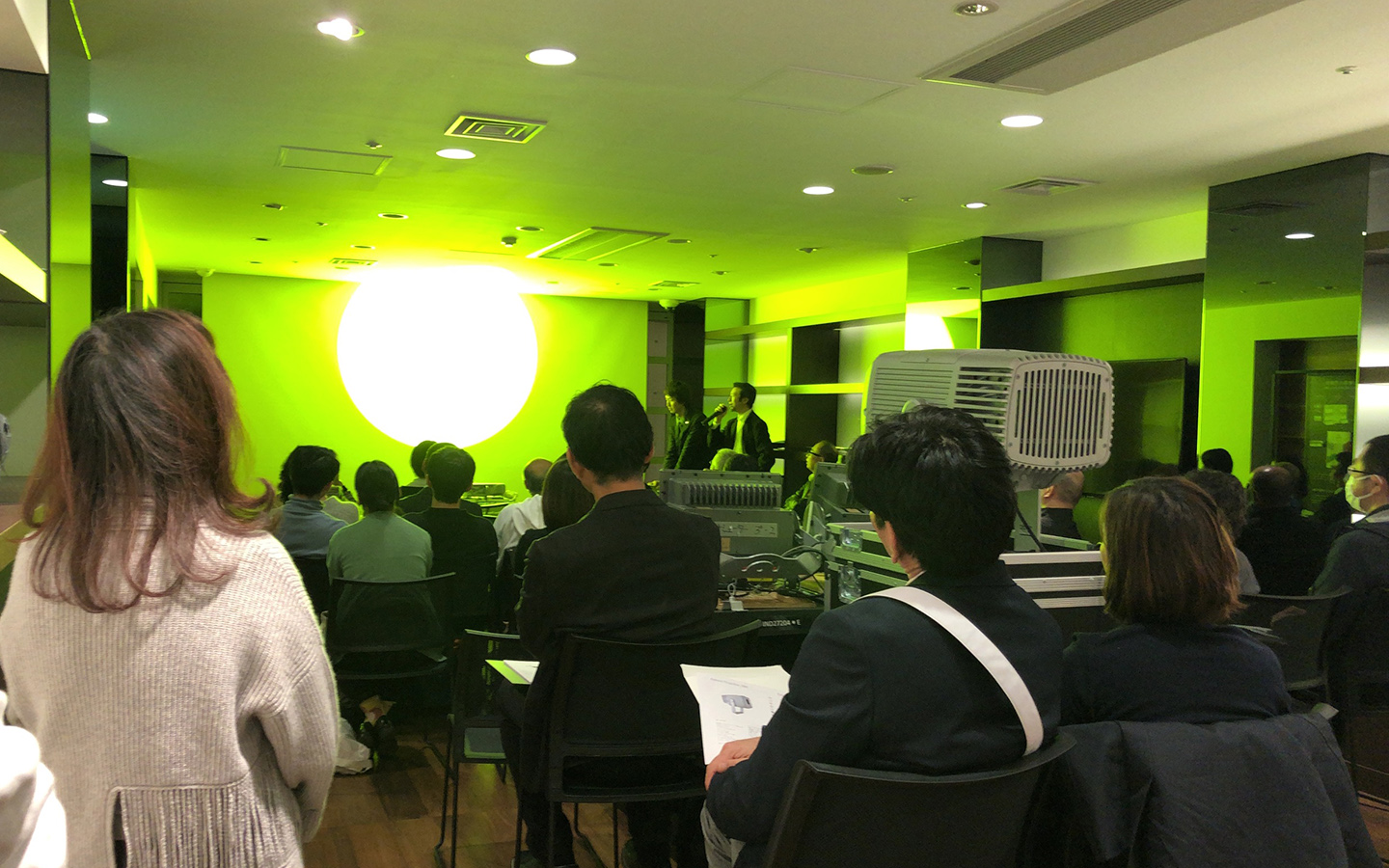 Date: November 17th, 2018
Location: Tokyo Design Center 5F, crafTec gallery
Presentations: Ushio Lighting, Inc., Color Kinetics Japan, Inc. , Panasonic Eco Solutions Network Co., Ltd, Martin Professional Japan Ltd
Host: IALD Japan
Co-hosts: Japan Interior Planner Association (JIPA), Japan Interior Planner Association, Tokyo (JIPAT), Japan Commercial Design Association (JCD), Tokyo Design Center (TDC)