Event/Workshop Report
2019.08.9
The 3rd Lighting Design- Trend on Stage
On June 7th 2019, the third Lighting Design- Trend on Stage was held at the crafTec gallery on the 5th floor in Tokyo Design Center. The theme for this third event was "Linear lighting for the Reiwa Era". Long and thin linear lights are increasingly popular choice for architectural lighting for a variety of spaces, and are quite attractive to lighting designers for its numerus advantages. The three leading companies competing in the market for slimness and length of their products delivered presentations.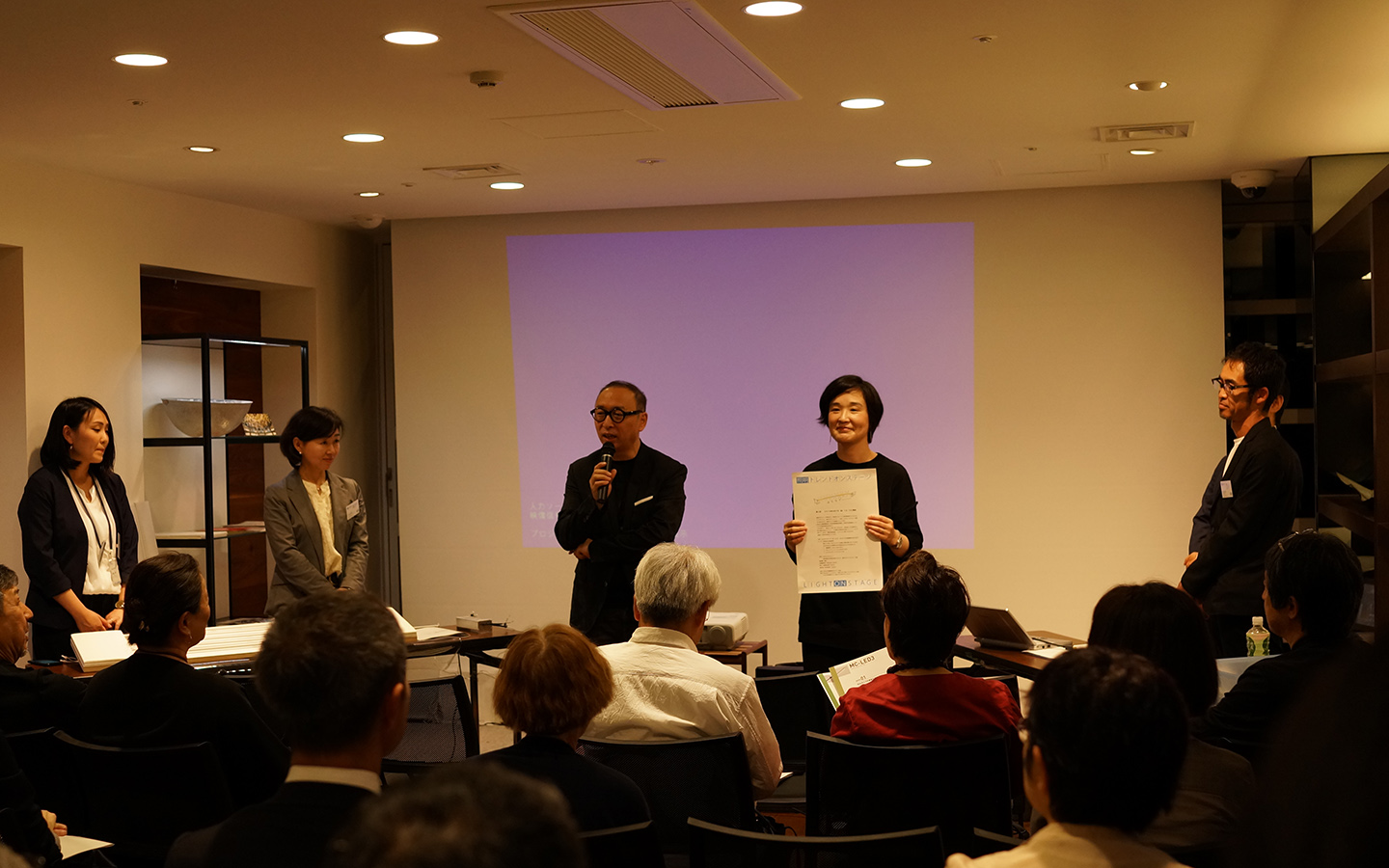 The first one up to bat was Endo Lighting Corp. , a manufacturer of an extensive array of lighting fixtures including but not limited to linear lighting products. Two out of five sizes available in the Linear series were introduced; the narrowest Linear 08 followed by the second narrowest Linear 17. The widths, from which the names of these products are derived, are respectively 8mm and 17mm, and the available lengths span from maximum 1500TYPE to minimum 100TYPE (Linear 08). With a beautiful dot-free light emitting surface, the lighting distribution can be set either to diffuse or to focus at a narrow-angle (only available for Linear 17). In particular, the narrow-angle features farthest extent of light distribution which beautifully illuminates wall texture, thus enabling a tight light distribution at under 30 degrees from a mere 17mm width. The representatives shared their ambitions to develop light fixtures that seamlessly connect outdoors and indoors with a single line of light fixtures , as well as their pursuit of developing products with an optimum fit into architectural spaces and retail display fixtures.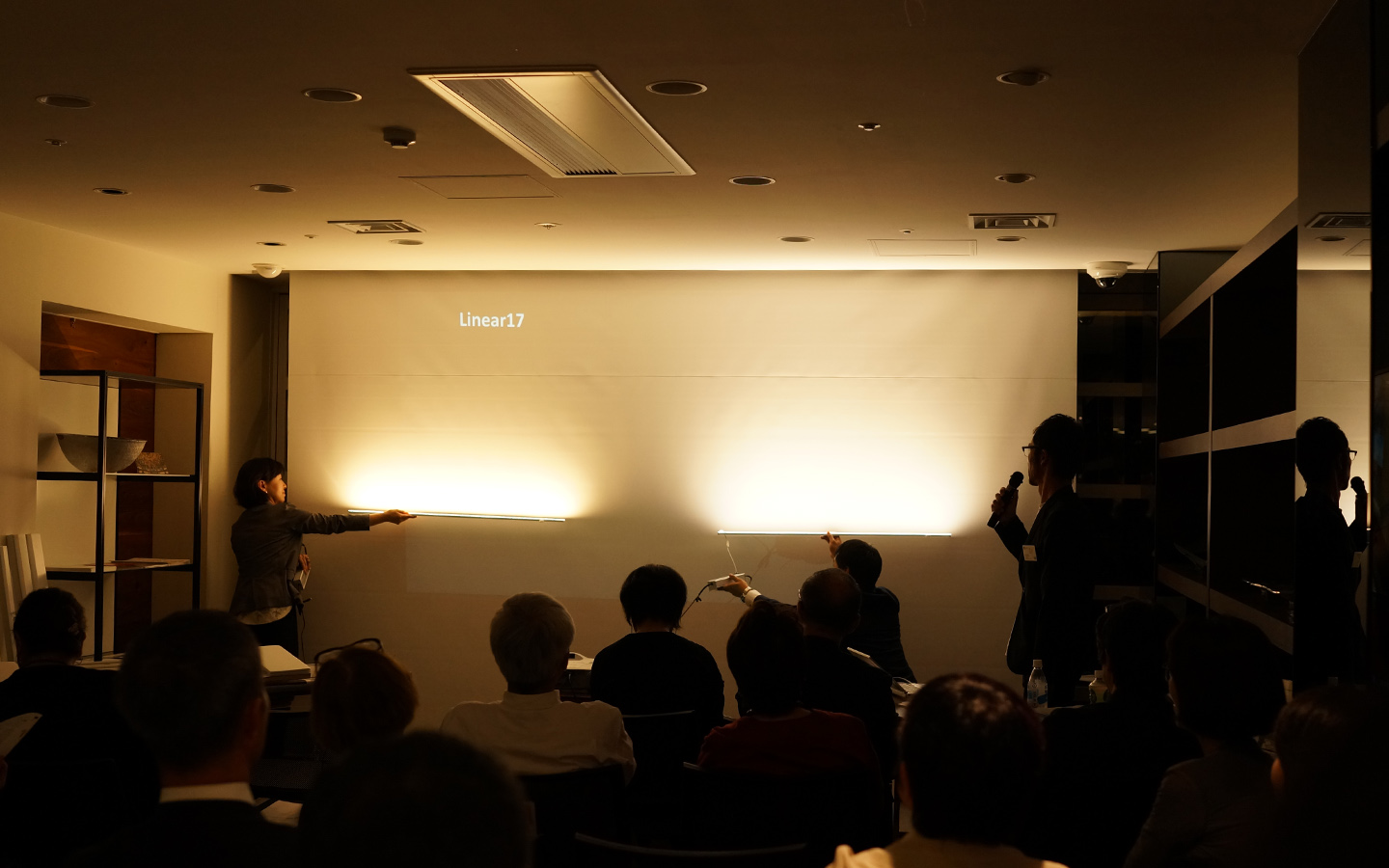 The second presenter, DN Lighting Co., Ltd. introduced two types of LED module apparatus; MC-LED3 and XC-LED. The former is a versatile apparatus with 66 available lengths ranging from 55 to 2490mm, with an output of 1630 Lumens per meter. The latter apparatus is an evolved version of the former, developed with a focus on slimness. At only 8mm wide and 10mm high, 45 lengths are available ranging from 57 to 1982m, with an output of 860 Lumens per meter. It could be recessed into a space of only 10mm wide. Both apparatuses share six common color temperatures, including 2200K responding to the rising demand for lower color temperature for hospitality projects. In the Q&A session, there were critical comments regarding the disadvantages in managing extensive product lineups and long modules. The representatives delighted the audience with a witty response, "When there is a demerit, there is a merit".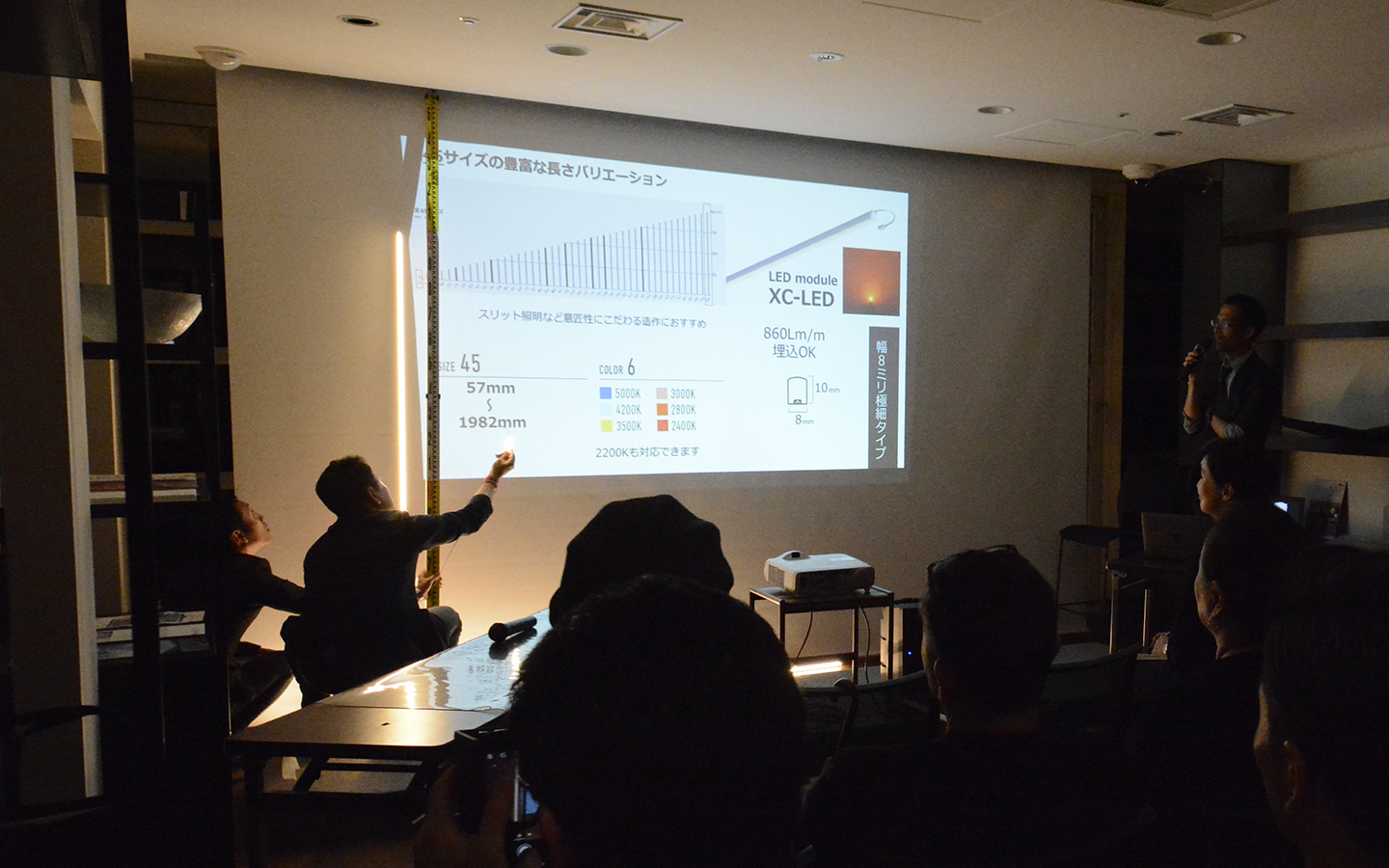 The last presenter Atex Co., Ltd. introduced Silicon β , a slim linear light fixture which can be installed outdoors. The product has achieved 8mm thickness by folding up the circuit board in origami style to a three-dimensional shape, while being able to be exposed to rain with a water resistance level equivalent to IP67 rating. With a long seamless circuit board developed in-house, the strip can be as long as 5059mm. Furthermore, the casing is silicone rubber that barely heat up, and is usable in any form; bending or winding. There are two types: Diffuser and Clear . When asked by the audience how thin they can make their products, the representative promised to challenge 6mm wide.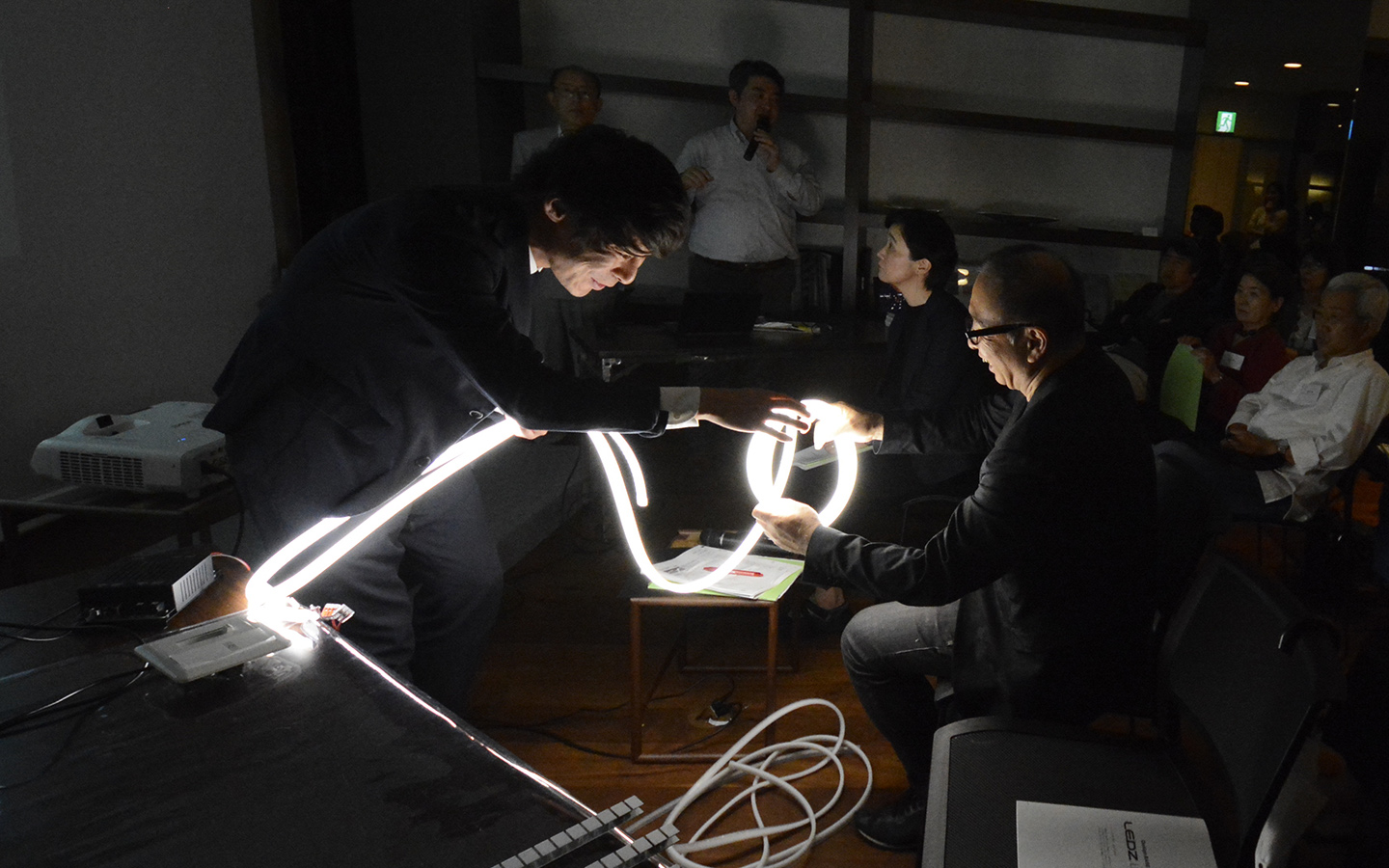 Date: June 7th, 2019
Location: Tokyo Design Center 5F, crafTec gallery
Presentations: Endo Lighting Corp., DN Lighting Co., Ltd, Atex Co., Ltd.
Host: IALD Japan
Co-hosts: Japan Interior Planner Association (JIPA), Japan Interior Planner Association, Tokyo (JIPAT), Japan Commercial Design Association (JCD), Tokyo Design Center (TDC)