2021.10.6
ENLIGHTEN ASIA 2021 IN JAPAN News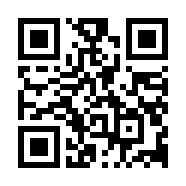 【News】
The Pre-Event "Discovery of Lighting Design – Revitalization of the City " will be open to the public on October 8 at 19:00(Tokyo).
"Revitalization of the City"~Kesennuma Inner Bay Area / Nagato Yumoto Onsen
Speakers: Masahide Kakudate / Shiho Nagamachi
Today, in local cities and tourist destinations that are exhausted by the aging population, changes in the times, or natural disasters, various methods have been tried to regenerate them.
This program examines the role of lighting design in " Revitalization of the City " and its effect, and deepens discussions on the usefulness of lighting design and designers in future town development, looking at two examples; "reconstruction town development" from the Great East Japan Earthquake and " tourism town development" through public-private partnership.
The video will be available on Youtube from 19:00 on October 8. ➡Click here